WHAT'S NEW WITH BEVS & BURNS
Thank you for visiting, we hope you take a look around at what's new, try some of our products...and hopefully become part of the family!

Here's a few things we introduced this year!

We now have subscriptions! Pick your need to have Bevs & Burns pack and set it to come every single month. Save on costs too, $20 off per month if you use our subscriptions.

In terms of cigars BLACKSMITH "Anvil" & "Hundredweight". THE SPARTACUS "Traitor" and a few new shapes and sizes to our existing brands!

We have four new sticks coming this fall, keep an eye out or sign up for our newsletter below to stay in the loop.

In terms of other products, we introduced our new Bevs & Burns Coffee! Check out our three blends here, a perfect add on to our cigars!

And it ain't new, but always fun to know...we have FREE SHIPPING on all of our products. No minimum order, no hidden rules.

So enjoy, we're excited you came!
Subscribe to our newsletter
Promotions, new products and sales. Directly to your inbox. Boom!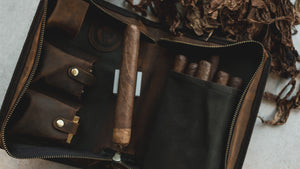 WALL ST SMOKER
BEVS & BURNS is proud to announce the purchase of the Wall St. Smoker and Wall St. Maker brand! We will be selling these products in our store exclusively along with a few new products added this fall!

Check them out HERE!
FREE Shipping on every single product!