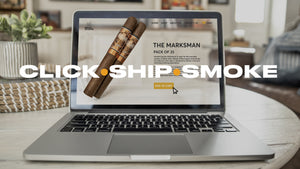 PURCHASE
Choose a pack, a product, or a plan and get it in your cart right away! Make sure to read what's included and choose the right product for you! We have new items on the site often, so always check back!
YOUR CART
Once you have your products in your cart, you can add or take away from there. Choose quantities, add specials notes or chat with us if you're ever confused. For the time being, E-transfer is the only way to purchase. Credit Card to come very soon!
SHIPPING
Your shipping cost is on us, we've had shipping included since we launched and we're not taking that away! But, we do only ship on the 1st and 15th of every month! Even if you place your order on the 2nd, we'll be sending out on the 15th!
Being a Bevs & Burns Customer
Since our establishment in 2014, our unwavering dedication has been towards fostering the vibrant Bevs & Burns community. Above all else, we prioritize people, firmly believing that our customers are paramount, even ahead of our products. It's not just a claim; it's an undeniable reality. While we take immense pride in the quality of the products we offer, we recognize that we are not the sole torchbearers in this industry. Instead, we consider ourselves an integral part of the larger cigar family. If leading means sacrificing relationships along the way, we respectfully choose not to partake in such endeavors.
Our allegiance lies with the community, valuing it more than any financial gain. In our view, there is no single "superior" cigar because we believe cigars are inherently personal. They embody individual tastes, narratives, and cherished moments. Similar to appreciating a fine wine, we may not appreciate the nuances in the flavour profile, but we acknowledge that it is a shared, special moment. Bevs & Burns is more than just a shop that offers exceptional products; it is an embodiment of our deep affection for our offerings and gratitude for your support. However, above all, we are here for you, our valued customers, and we express our sincere appreciation for your ongoing loyalty.
To us, a customer is a friend for life.
Thank you!